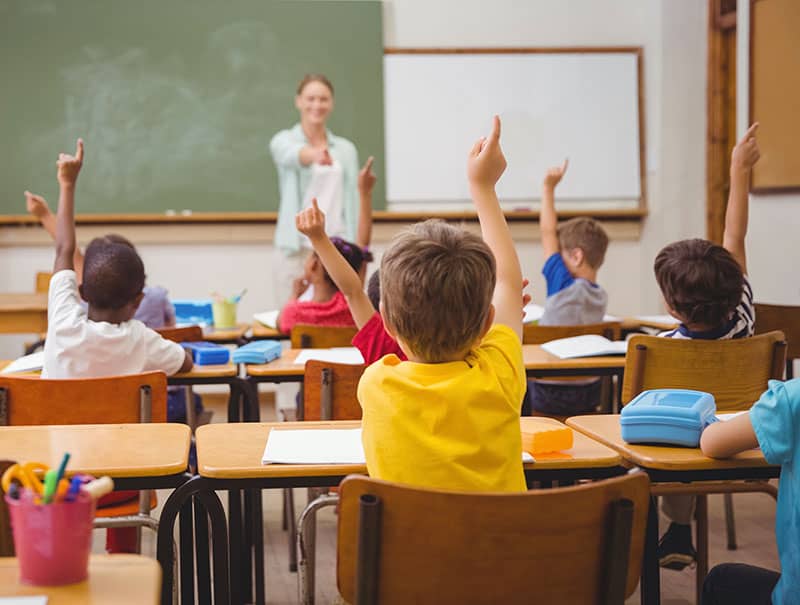 Behaviour and Learning in Children, Strongly Linked to Omega-3
In a study of nearly 500 schoolchildren, researchers at the University of Oxford have found that a child's blood levels of long-chain Omega-3 DHA can significantly predict how well he or she is able to concentrate and learn.
"Higher levels of Omega-3 in the blood, and DHA in particular, were associated with better reading and memory, as well as with fewer behaviour problems as rated by parents and teachers," said co-author of the study Paul Montgomery, Ph.D., from Oxford University's Centre for Evidence Based Intervention in the Department of Social Policy and Intervention, concluding that dietary supplementation with Omega-3 DHA can improve both reading progress and behaviour in children from the general school population who were struggling with reading (1).
Omega-3 fatty acid supplements may be able to reduce disruptive and abusive behavior
in children, according to a study published in the journal Aggressive Behavior.
DHA Linked with Reading Ability in Healthy Children
Key findings in a number of studies showed lower DHA concentrations in blood fatty acids were associated with poorer reading ability, poorer working memory performance, and higher levels of parent-rated oppositional behavior and emotional ability.
DHA is well known for its importance in early brain and visual development (2,3). Naturopathic physicians routinely recommend DHA supplementation during pregnancy and lactation, and for infants who are not breastfed.
Recent studies suggest that the benefit of DHA supplementation extends beyond the first 12 months of life into early childhood (4,5).
Research supports the use of omega-3 supplementation in school-age children to treat attention-deficit hyperactivity disorder (ADHD) and other neuropsychiatric conditions (6).
The role of DHA in cognition and behavior in otherwise healthy and mainstream children is also important.
A review of the literature on the relationship between DHA and measures of learning and behaviour in healthy school-age children examined studies on DHA supplementation and school performance. Out of 7 studies, 5 reported that DHA improved measures of learning ability, reading, or spelling. Out of 6 studies measuring behavioural outcomes, 5 reported at least 1 significant improvement related to DHA supplementation or status. Two studies directly assessed brain activity, and both reported benefit as the result of DHA intake or status. While the number of studies was limited and the design features diverse, the review does suggest a connection between learning problems, behaviour problems, and DHA deficiency (7).
The above observation gives us important data on whole blood levels of omega-3 fatty acids in healthy children with below-average reading ability and indicates that lower levels of DHA correlate significantly with poorer reading ability, poorer working memory, and higher levels of behavioural problems.
The increased intake of omega-6 fatty acids has likely decreased tissue levels of omega-3 fats over the course of the 20th century (8). It is these dietary trends that underlie the deficient omega-3 status detected in healthy children in this study.
More information click the links below:
ncbi.nlm.nih.gov/pmc/articles/PMC4113767
sciencedaily.com/releases/2015/05/150515134827.htm